All ad revenue generated from the suite of LeoFinance interfaces and apps is used to buy LEO off the open market and then burned.
When you burn a token, you are permanently removing it from the circulating supply,
With supply decreasing and demand remaining the same, the idea is that price should continue rising as a result of these burns.
Check out the market depth view of the LEO market on the LeoDex below.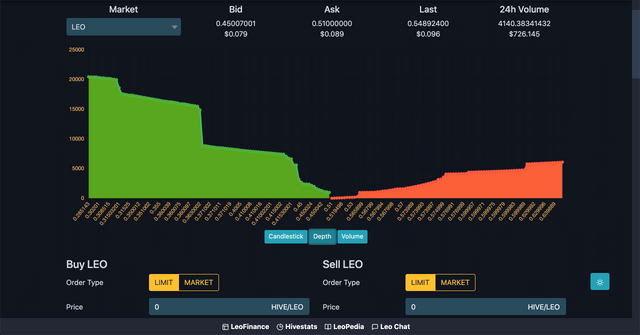 That huge green buy wall is the LeoFinance ad revenue at work, ready to soak up any liquidity on dips and permanently burned.