It takes 4 weeks to unstake LEO tokens. You will receive equal weekly payouts over that time.
Staking means that you've temporarily locked up your LEO tokens, giving you more unfluence over the rewards pool on LeoFinance.
Unstake via LeoFinance: To unstake LEO tokens via the LeoFinance interface, click on your wallet page, scroll down to your LEO power balance then then click unstake from the dropdown.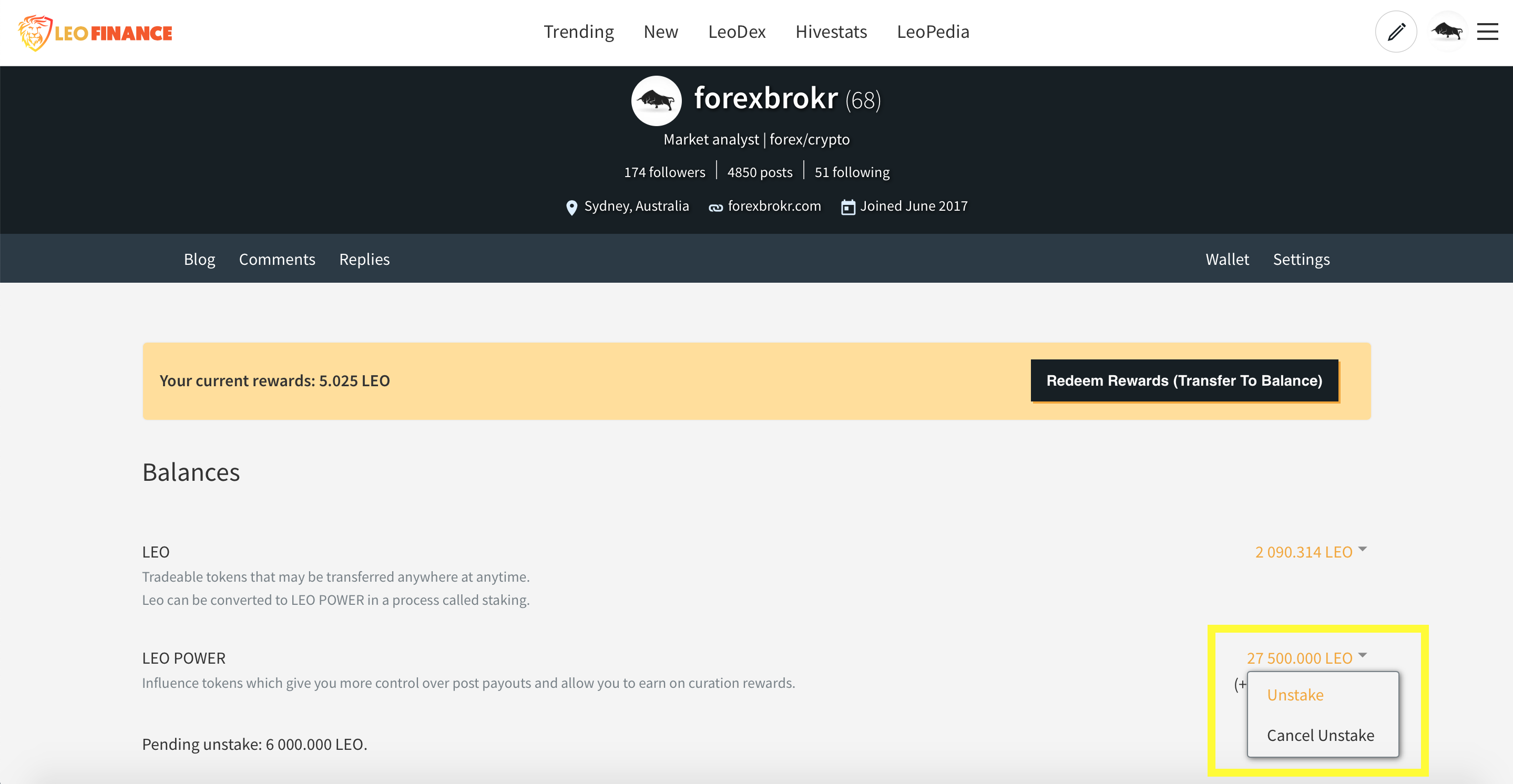 Unstake via LeoDex: LEO tokens can also be unstaked via LeoDex by clicking your wallet, followed by the unstake token button next to your LEO balance.